Recent Boris for Blackjack Screen Snapshots
This simple webpage exists to give you a quick look at Boris screens that might interest you.
As part of the final delivery of Release 4.46 of Boris for Blackjack, the decision was made to update the Blackjack Table felt,
offering a more realistic, somewhat 3-D Look (judge for yourself). To keep the web-transfer time to a minimum, the original .BMP Files
have been converted to .JPG, which "distorts" the image somewhat; however, overall, the images speak for themselves.
Here are some recent screen snapshots taken from a previous release.
The next due release is Boris 4.47
[CLICK HERE] to see additional pictures.
Snapshot #1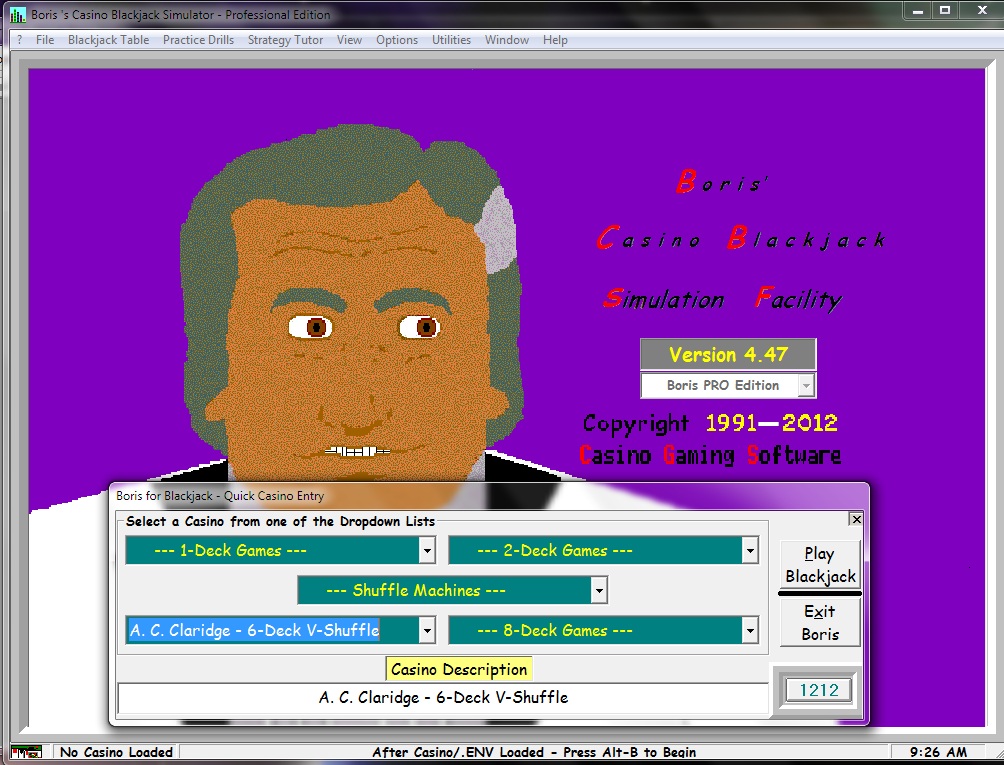 Snapshot #2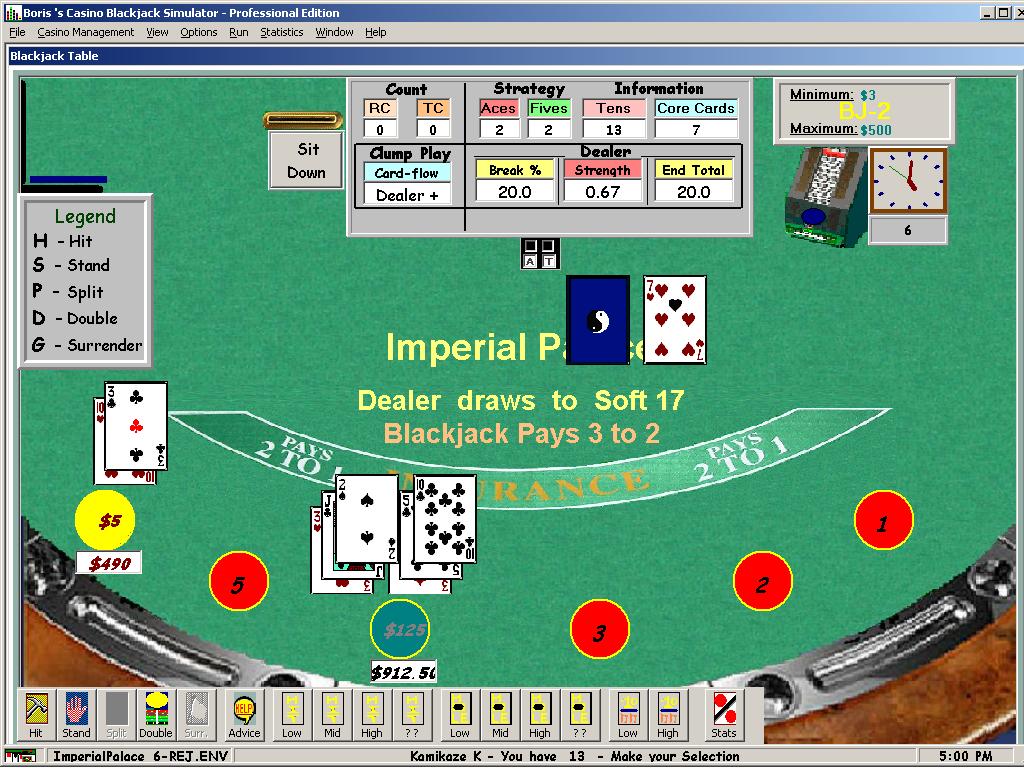 Snapshot #3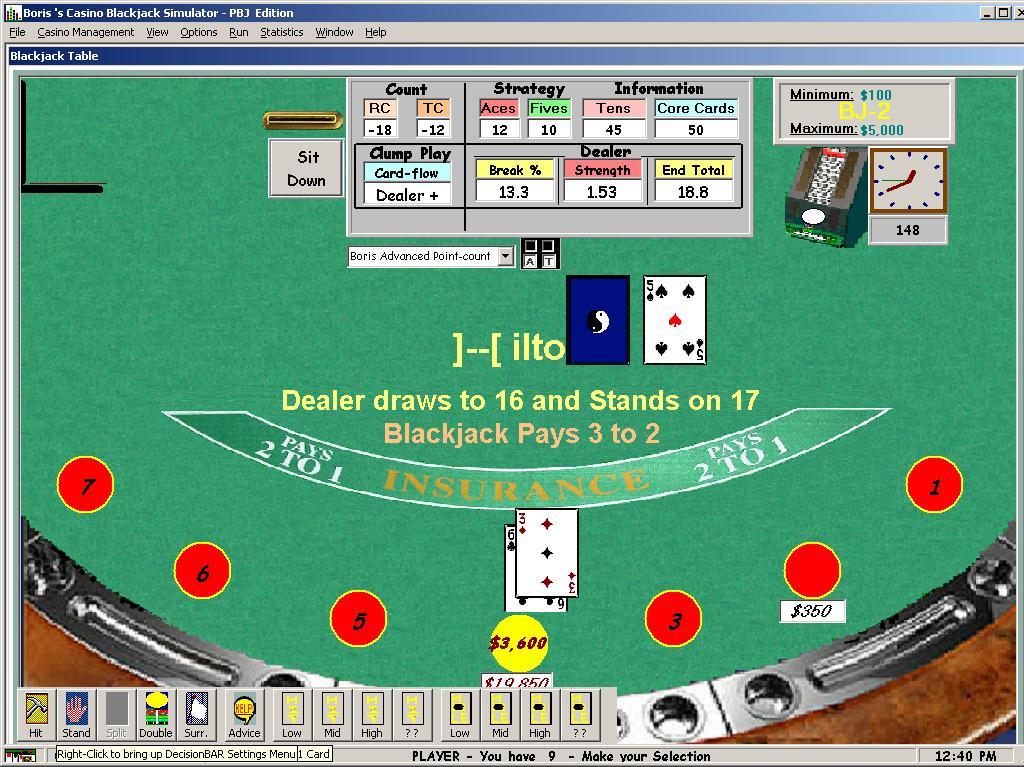 Snapshot #4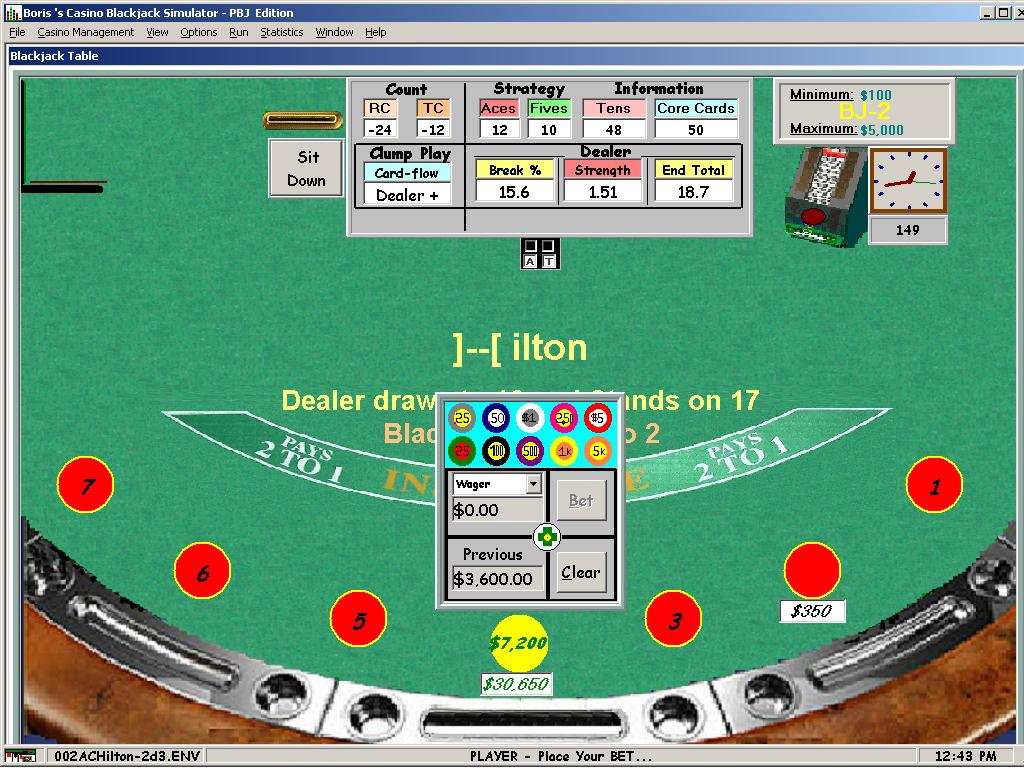 Snapshot #5