Boris for Blackjack
Player Setup Screen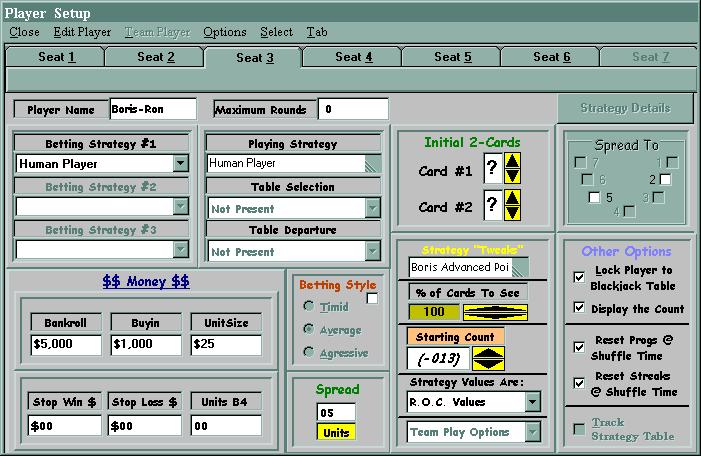 (This Help Screen was last updated: 10-25-2005)
This is Boris' new-and-improved Player-Setup Screen.
Clicking on any of the major screen items in the above graphic allows you to get a summary description of that screen item.
As you can see there have been many improvements; specifically the "Strategy Tweaks" and "Other Options" Sections. I've recently been testing this screen with some theoretical-enhancements to the Boris-APC method.
Notice the "SPREAD To" Box on the top right of the screen.
This box will also apear over the betting circle, when you wish to spread to multiple hands (as opposed to using menu entries in the pre-4.43c versions of Boris).
Back to Boris' Main Help Facility.